Laguna 69: A Backpacker's Guide to Peru
The hike to Laguna 69 can be a bit challenging, particularly if you're not accustomed to the altitude, but it was also undoubtedly one of the most beautiful hikes we've done so far.
The laguna is located in Huascarán National Park, a few hours north of Huaraz. It sits at 4,600 m, so it's a good idea to spend a few days acclimatizing beforehand. We decided to do this hike through a tour agency simply for the convenience of the transportation to and from the park, and it only cost us 30 soles (about $9 USD).
The bus picked us up directly from our hostel at 5:30 am. We then drove about 2.5 hours to a place where we could buy some breakfast and drink a cup of coca tea in preparation for the trek. From there, it was another hour of driving through the National Park (after paying a 10 soles entrance fee) past sheer vertical cliff-faces, a turquoise lagoon, and glaciated peaks. Already we could see that this was one of the most beautiful places we'd ever been to.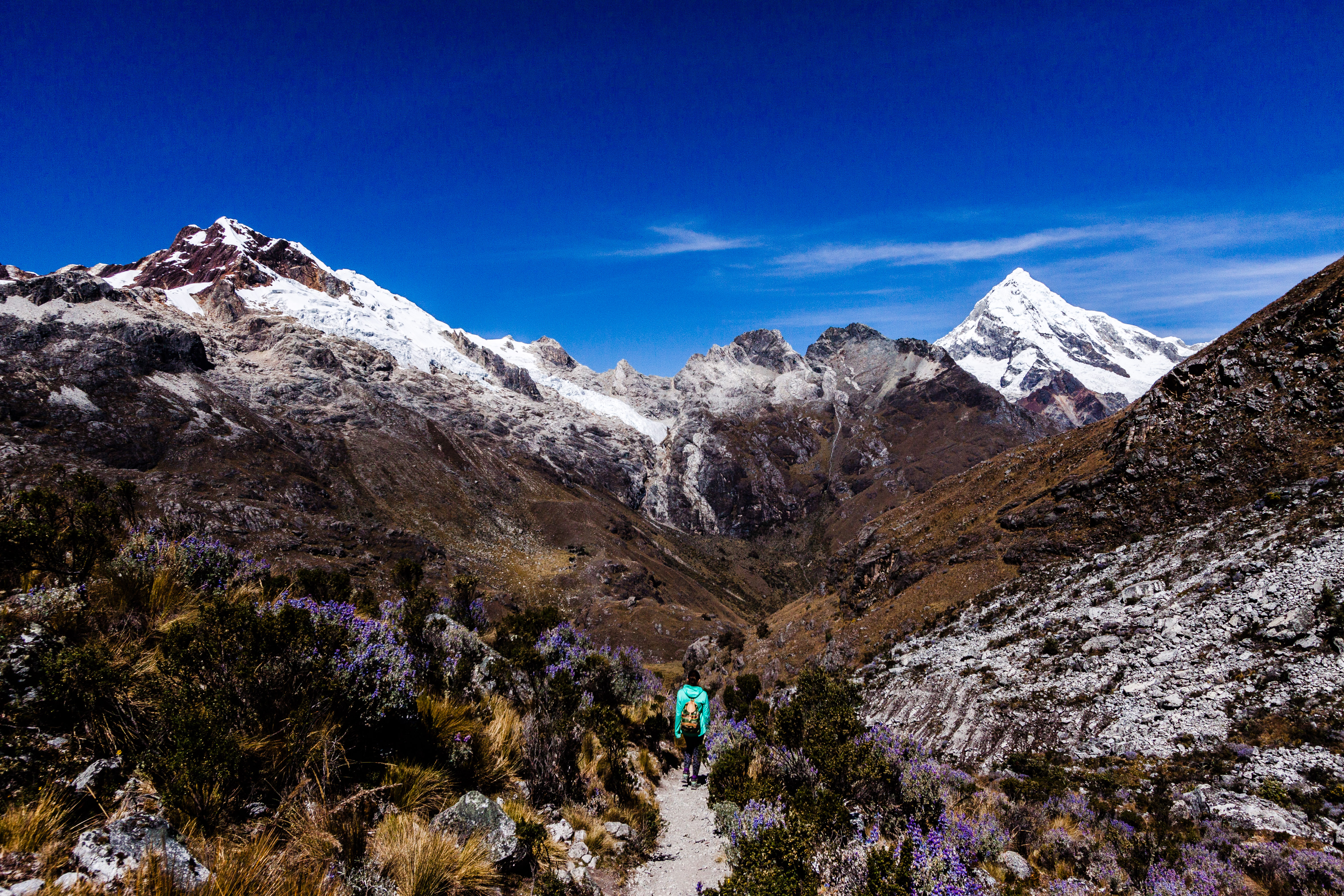 Although we were a bus-full of people, we did not hike together and everyone could go at their own pace. The trek started off easy on flat ground, continuing to a steadily elevating zig-zag path. A little over half-way through we reached a small lake and again walked on a flat surface for a short while. The last part was undoubtedly the hardest, and we could really feel the altitude as we trekked uphill; every sip of water was followed by a gasp for more air.
As we walked, the scenery that unfolded in front of us was awe-striking. No matter which way you looked, a glaciated mountain gazed down at you like a white-cloaked king atop his throne, and waterfalls streamed smoothly down the cliffsides.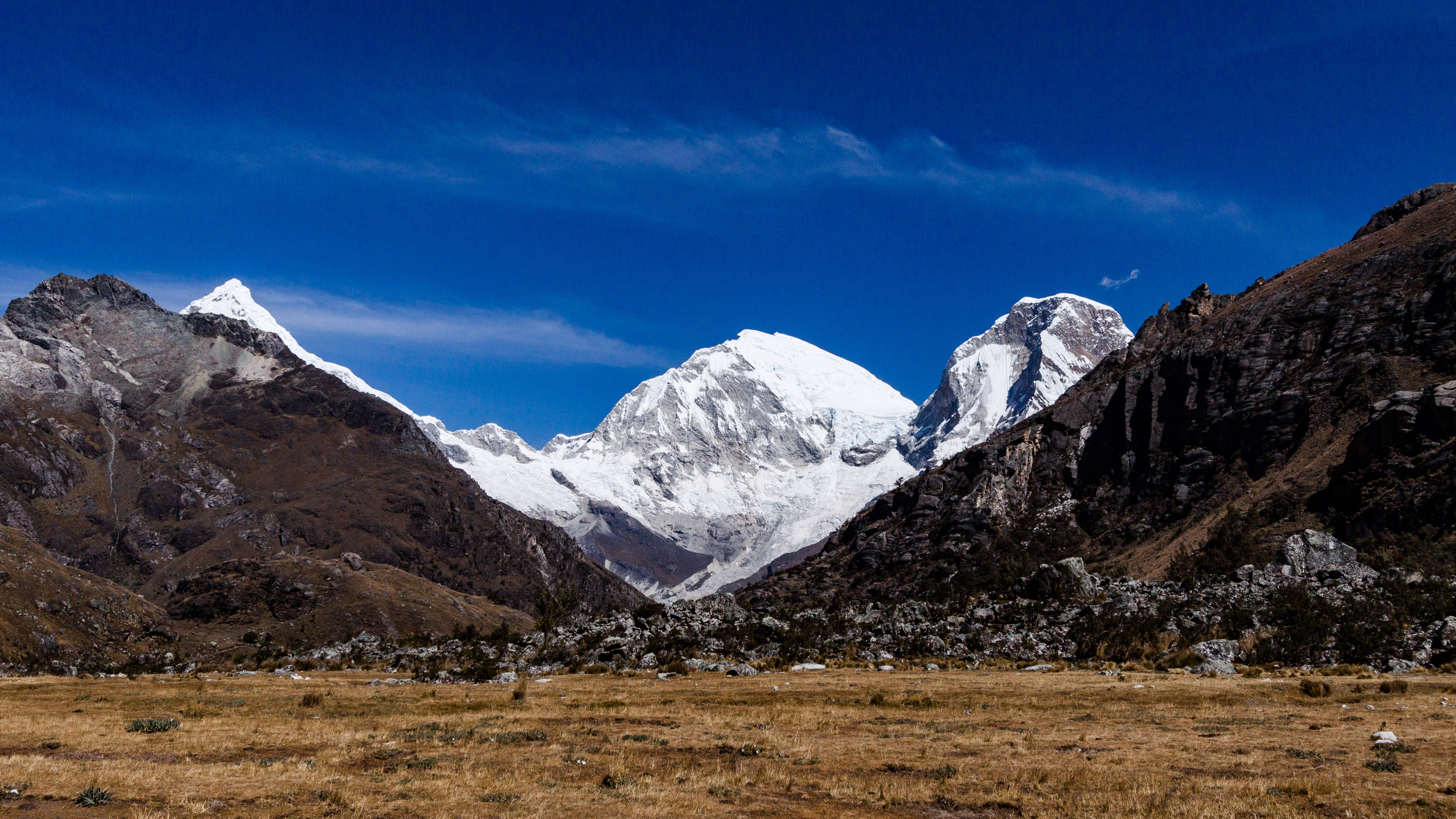 As we finally rounded the last bend after three hours of hard work, the laguna unfolded in front of us. A massive glacier towered above a cerulean lake so clear I could see every rock on the bottom. A narrow waterfall of melting ice fell from the mountain into the laguna. With this surreal view, we ate lunch and relaxed for an hour. One of our friends was crazy enough to jump into the ice-cold water, promptly running out with an exclamation of pain.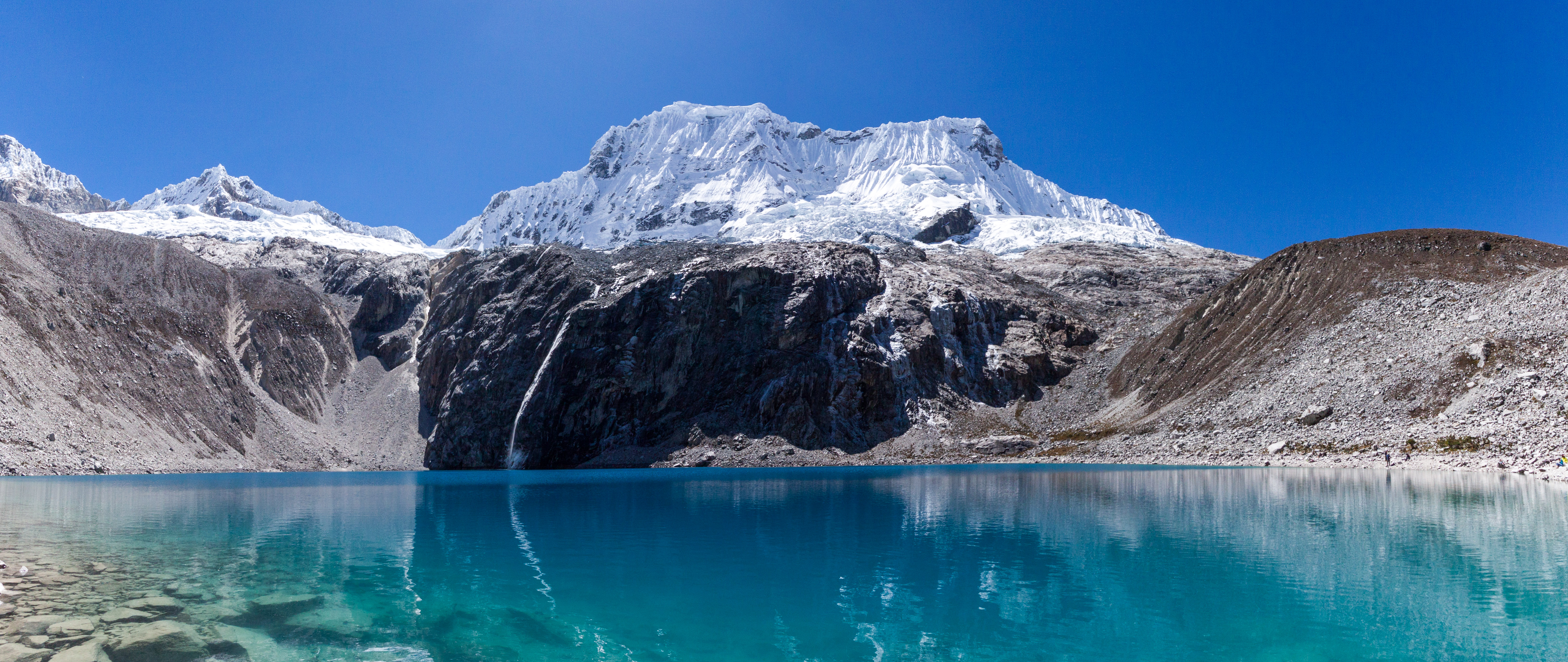 The way back took us about two hours, but was definitely much easier going down. Exhausted with legs feeling like jelly, we collapsed into our bus seats, mentally noting that it was absolutely worth the challenge and the 4:30 am wake-up call.
Worth it? 100% yes, just try to acclimatize a bit beforehand.
What to bring: warm clothes (it's really cold in the morning), water, lunch, hiking shoes, camera.
– Iris & Roi
Have you hiked to Laguna 69? Tell us about it in the comments!
---
---