Tortel – Puerto Natales Ferry: A Backpacker's Guide to Patagonia, Chile
If you're traveling down the Carretera Austral (Ruta 7) in Chilean Patagonia, chances are you're wondering what you're going to do when the road abruptly ends near the town of Villa O'Higgins in the south. There are several options if you want to continue to explore the rest of Chilean and Argentinian Patagonia and not simply turn back the way you came.
Here are your choices:
Border crossing in Villa O'Higgins
The border crossing in Villa O'Higgins is not a popular one because it is totally inaccessible to vehicles. Although reportedly very beautiful, it involves a combination of busing, jeep-riding, ferry crossing, hiking, hiring pack horses, and camping. Unless you're prepared for a long and tough adventure, we wouldn't recommend this route.
Border crossing in Chile Chico
If you want to cross to Argentina this is probably the most popular border crossing in the area. It means skipping the southernmost part of the Carretera Austral, but at least the road is a good one and can be accessed by all vehicles, and the crossing is a straightforward one.
Border crossing in Paso Roballos
The last option for crossing the border in this region is through Paso Roballos near Cochrane. It's a bit further south than Chile Chico, but the road is not as good and consists mostly of gravel. It is technically accessible to vehicles, but depending on weather conditions such as rain or snow it could be impassable at certain times of the year.
Ferry crossing from Tortel (Puerto Yungay) – Puerto Natales
If you don't want to cross to Argentina yet, there is another option which we chose to take: a 2-day ferry through the southern Patagonian islands. You can get on the ferry either from the town of Tortel (if you're traveling without a car) or in the nearby port of Yungay (if you have a vehicle to transport). 41 hours later you will be deposited in Puerto Natales, where most Torres del Paine tours leave from.
The ferry costs 120,000 CLP/person plus a fee for any vehicle (the price depends on the size). To see departure times, you can go to the TABSA website– the official ferry company in Chile.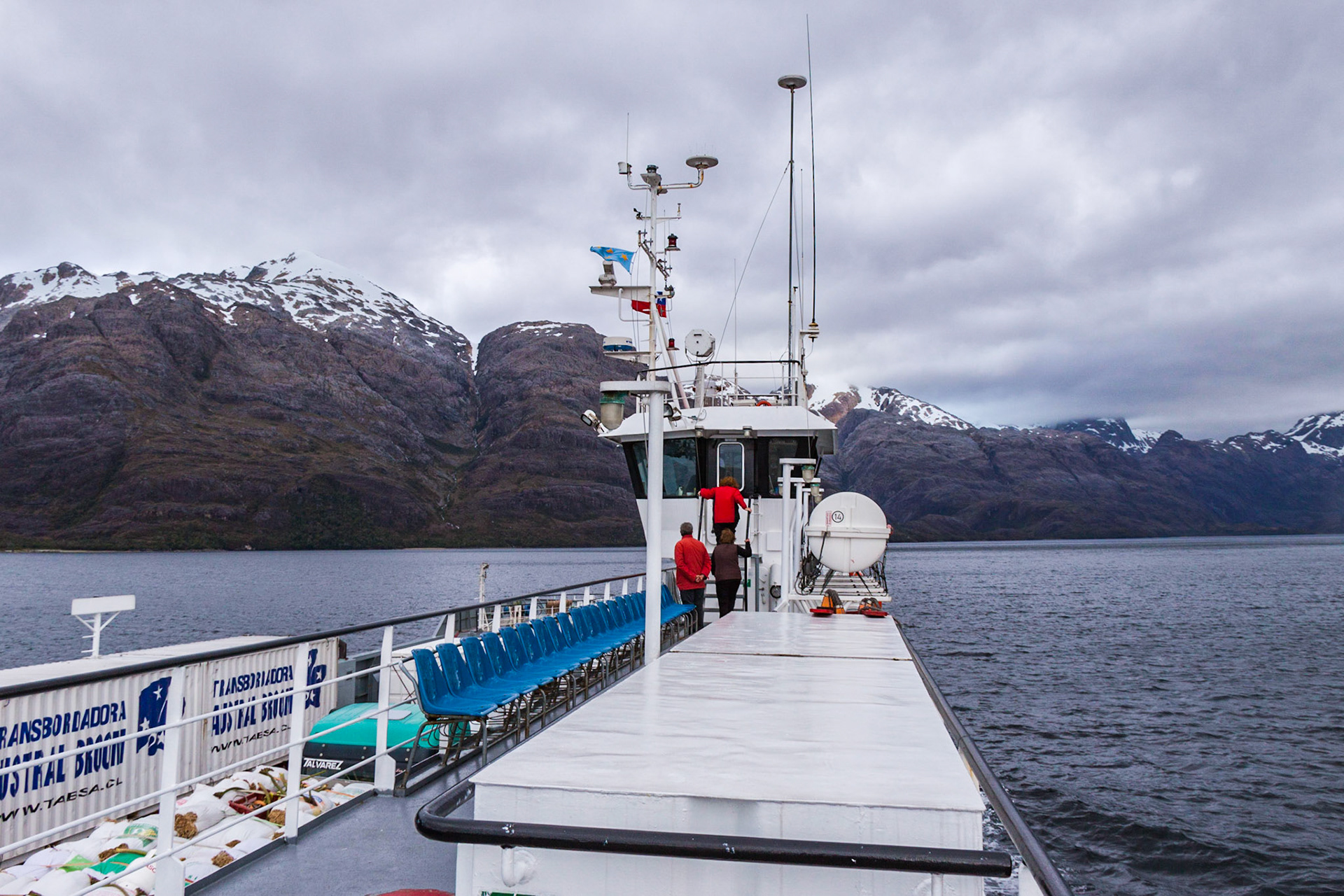 The journey itself is quite a unique experience. The ferry sails through an untouched landscape of fjords and islets, making only one stop about halfway through in the isolated town of Puerto Eden (pop. < 200). We had about an hour to walk along the wooden platform that runs around this small fisherman's village, situated half in the water and half out, a day's sail from any other civilization.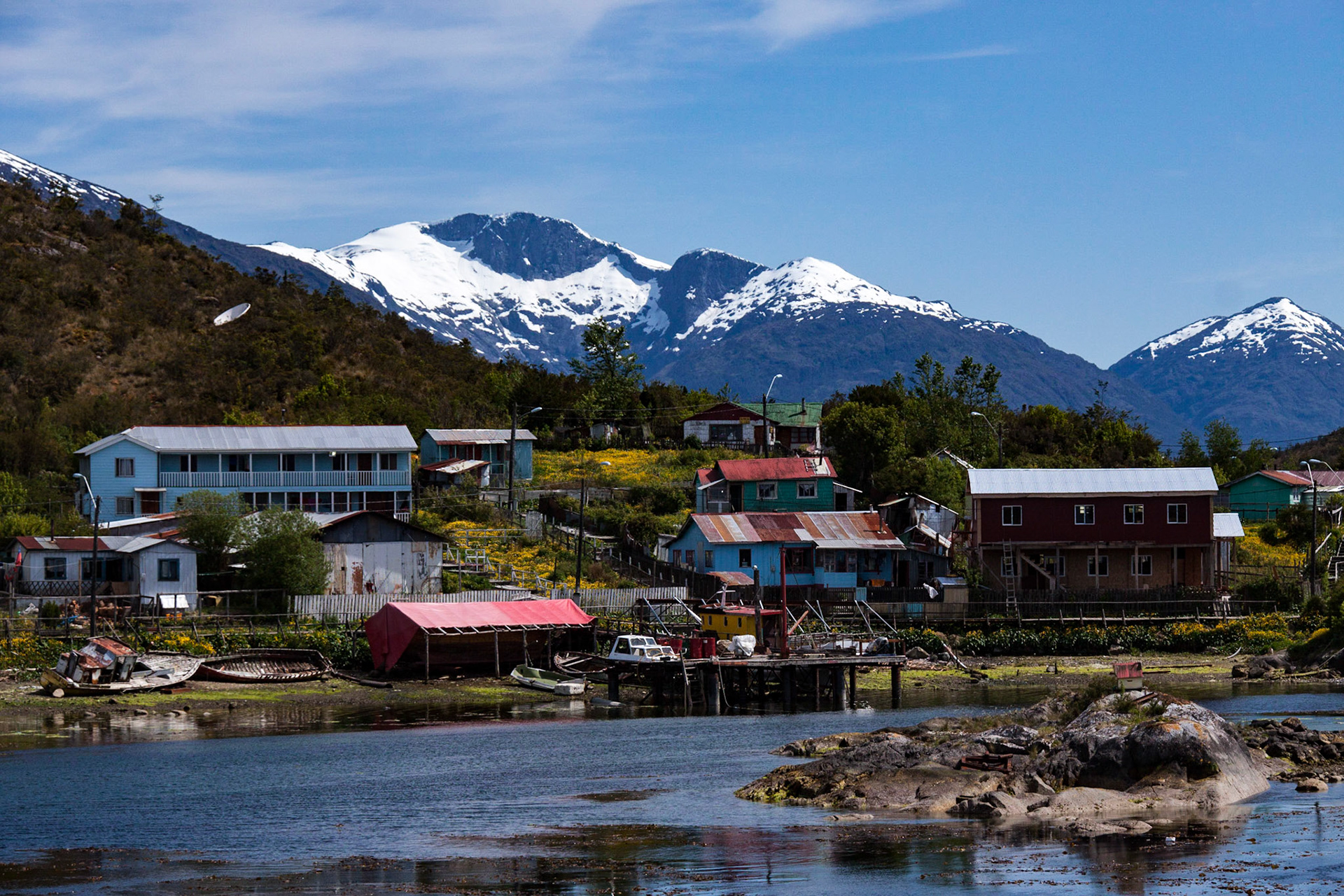 Worth it? Yes. This is a part of Patagonia that few people get to see, and if you're in the area you don't want to miss it.
What to bring: All your stuff and your sense of adventure.
– Iris & Roi
Do you have questions about the ferry crossing from Tortel (Puerto Yungay) to Puerto Natales, or about any of the border crossings in the area? Feel free to ask us in the comments!
---
---