Catedral de Sal, Zipaquirá: A Backpacker's Guide to Colombia
The impressive Catedral de Sal in Zipaquirá, Colombia, is built into one of the largest salt deposits in the world, within a huge salt mine.
It makes a great day trip if you are staying in Bogotá, as buses run frequently throughout the day. Alternately, you can stay the night in town, as Zipaquirá itself is safe and friendly with many hotel and hostel options.
The Catedral de Sal
The Salt Cathedral is a beautiful 15-minute walk from the city center. Plan on getting there early, because by mid-morning even on weekdays, it starts to get pretty busy!
When you get to the main entryway, just follow the white line on the ground, it will take you straight to the cathedral.
At this point you will enter Parque de la Sal, a 79-acre area that in addition to the cathedral, also includes a few museums, a mining tour, and a rock-climbing wall (FYI: the Mueso de la Salmuera is all in Spanish).
The Cathedral itself houses 22 main attractions: several small chapels with large crosses that represent different phases of Jesus' life and death, and three elaborate, breath-taking main chapels that you can only see to believe.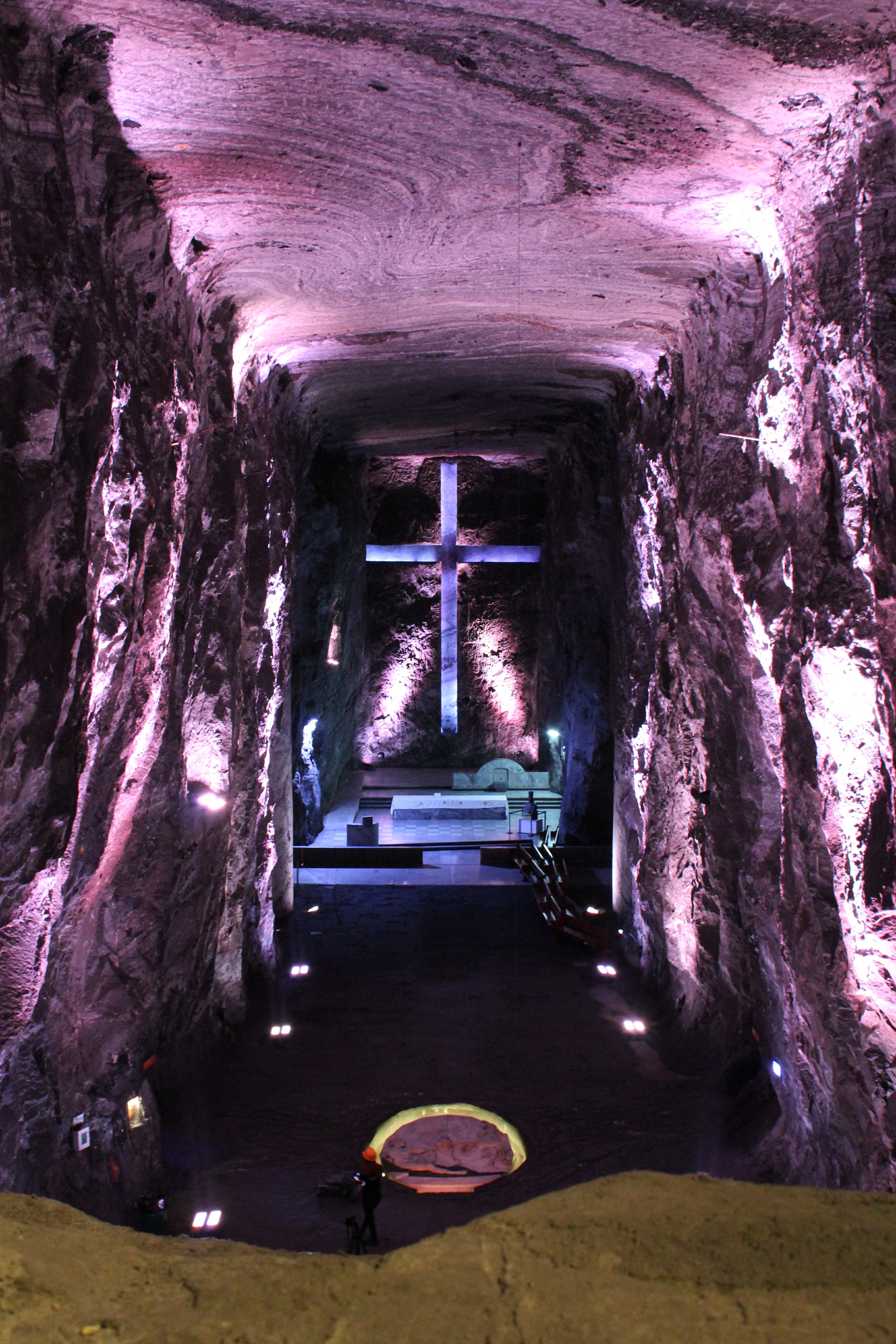 Catedral de Sal Cost
This varies. You can buy tickets at the door, and there are a variety of packages available. All tours, unless you buy an in-person tour through a travel agency, are self-led with audio guides (in several languages), and these are usually much less expensive than an in-person guides.
If you just want to tour the church with your audio guide and not see any other attractions within Parque de la Sal, expect to pay about 55,000 COP (about 20 USD). From there, you can purchase the different packages (some include museums, a rock-climbing wall, and/or a mining tour). Based on your package, prices currently range between 63,000 COP-76,250 COP (about 22-27 USD) per adult. They are a little cheaper for minors. Also, there is an ATM and a currency exchange facility available on-site.
Bus fair will vary. We paid 5,200 COP (about 2 USD) per person each way. However, this price depends on the quality of the bus and likely the time of day. We have heard of other buses that were a little more expensive. Keep cash and coins handy- and be flexible.
Alternatively, you can Uber/Cab to Zipaquirá from Bogotá, but this is going to be quite expensive especially during peak times (around 30 USD each way); quite a bit for a backpacker!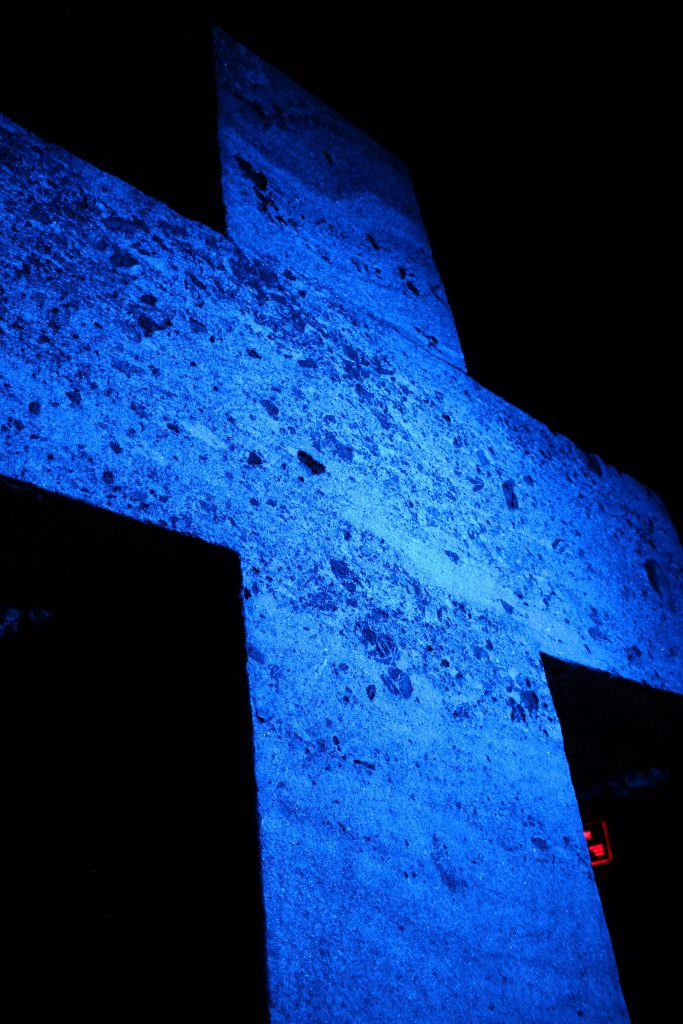 How to Bus to Catedral de Sal from Bogotá
Go to Portal del Norte, a TransMilenio station in the northern part of Bogotá (one website also mentioned going to the bus station just north of Portal del Norte, however, we did not do this, so I cannot say for certain).
You get to Portal del Norte by whatever means you can. Because we hadn't quite figured out some of the smaller bus systems in Bogotá, we chose to take an Uber. It was about 5 USD.
We then caught our bus not at the terminal itself but directly across the highway. Several small buses stop here. Take the one labeled "Zipa." If you are carrying luggage, it will be stored underneath the bus. You pay after you are seated.
Bus rides are about 45-60 minutes, some may be a little longer. Certain buses do not have air conditioning.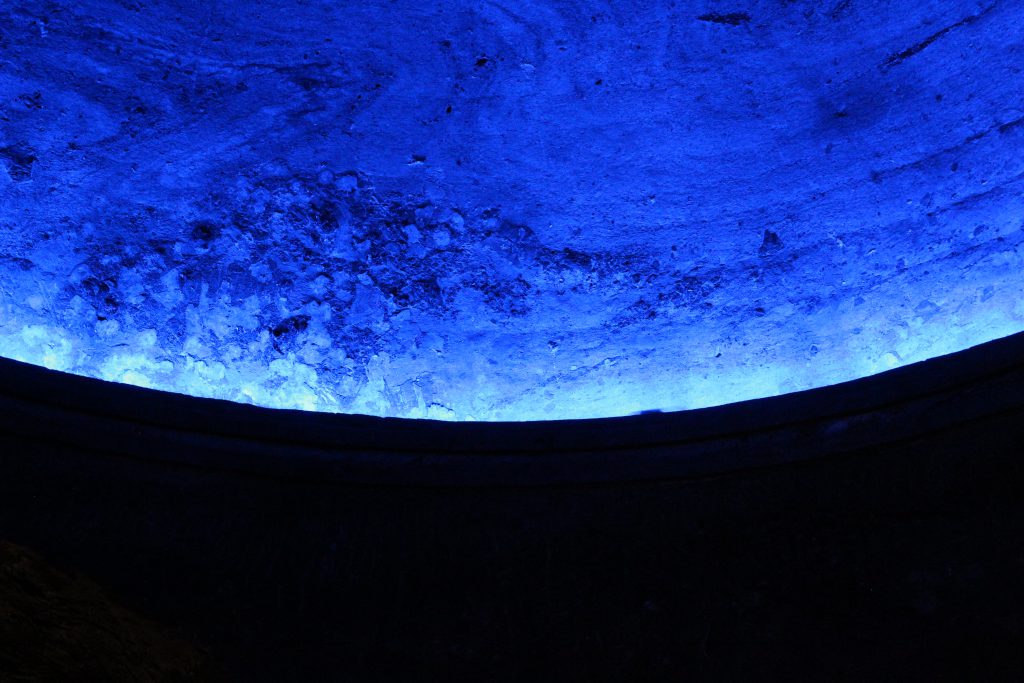 Worth it? Absolutely.
What to bring:
Cash/coins
A form of physical ID. It really just needs your name on it, so that you can check out the audio device
Rain-resistant clothing/umbrella if in rainy season and you plan on walking from the center of Zipaquirá to the cathedral
Close-toed shoes: some of the floors in the mine are uneven
CAMERA! And learn how to take photos in low light
– Sydney & Paul
---
---