Villa De Leyva, Colombia: What to Do & What to Skip
You have a few days to travel, but you don't want to wander too far from Bogotá. Where do you explore?
We suggest traveling to Villa de Leyva because it is cute, quaint, and full of things to do. But, in our experience, not everything here is worth visiting.
Villa de Leyva
For those who don't know, Villa de Leyva is a four-hour bus ride northwest of Bogotá with many hostels sprinkled throughout the colonial buildings and cobblestone pathways.
[Bonus tip: If combining a Bogotá-Zipaquirá-Villa de Leyva trip, be advised that there aren't many buses between Zipaquirá and Villa de Leyva. Click here to read about our own misadventure]
We stayed at My Buddha Hostel, a charming establishment nestled on a bluff, overlooking the town. It is a couple kilometers out of the city, but between spoiling you with good vibes, bonfires, and delicious dinners, you might find it well worth the walk.
The town, too, exceeds in charm. It feels very European the way the vines cascade over sweet buildings, the surrounding mountains creating the perfect backdrop to the town. But the kindness from the locals remind you how distinctly Colombian it is. And for such a small town, it actually has much to explore.
What to Do in Villa de Leyva
There are interesting archaeological and paleontological museums.
The entirely cobblestone Plaza Mayor at the heart of the city. Oh, and it's the largest plaza in all of Colombia, by the way!
The Casa Terracota, which according to their website is the largest piece of pottery worldwide.
Quick hikes to the mirador that overlook the city.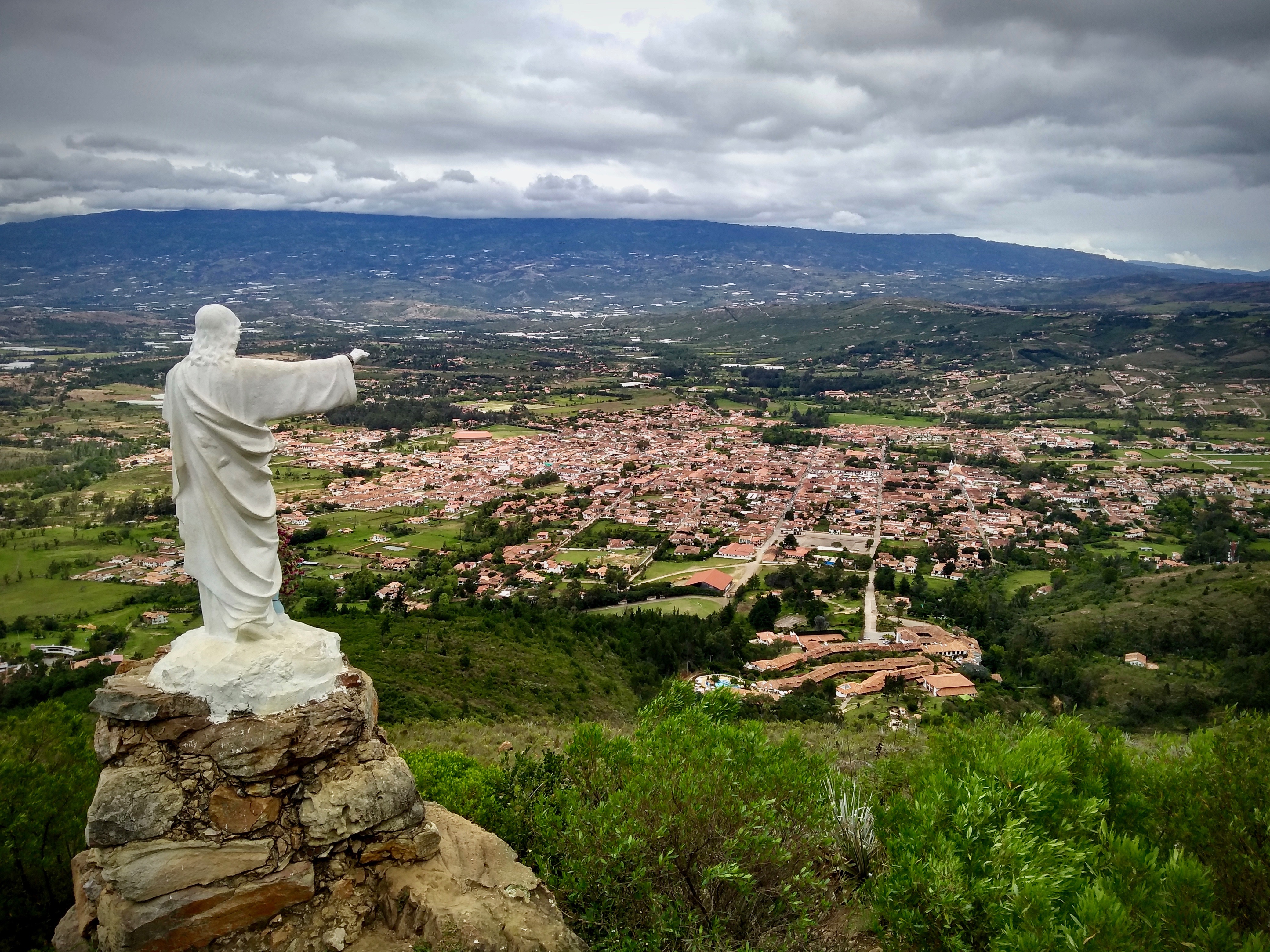 And longer day hikes just outside of town to the sacred Muisca Lake Iguaque (which we regretfully, due to time constraints, did not visit) and a hike to Parque Ecologico La Periquera. This park apparently has many incredible waterfalls, but we all got lost and never saw them.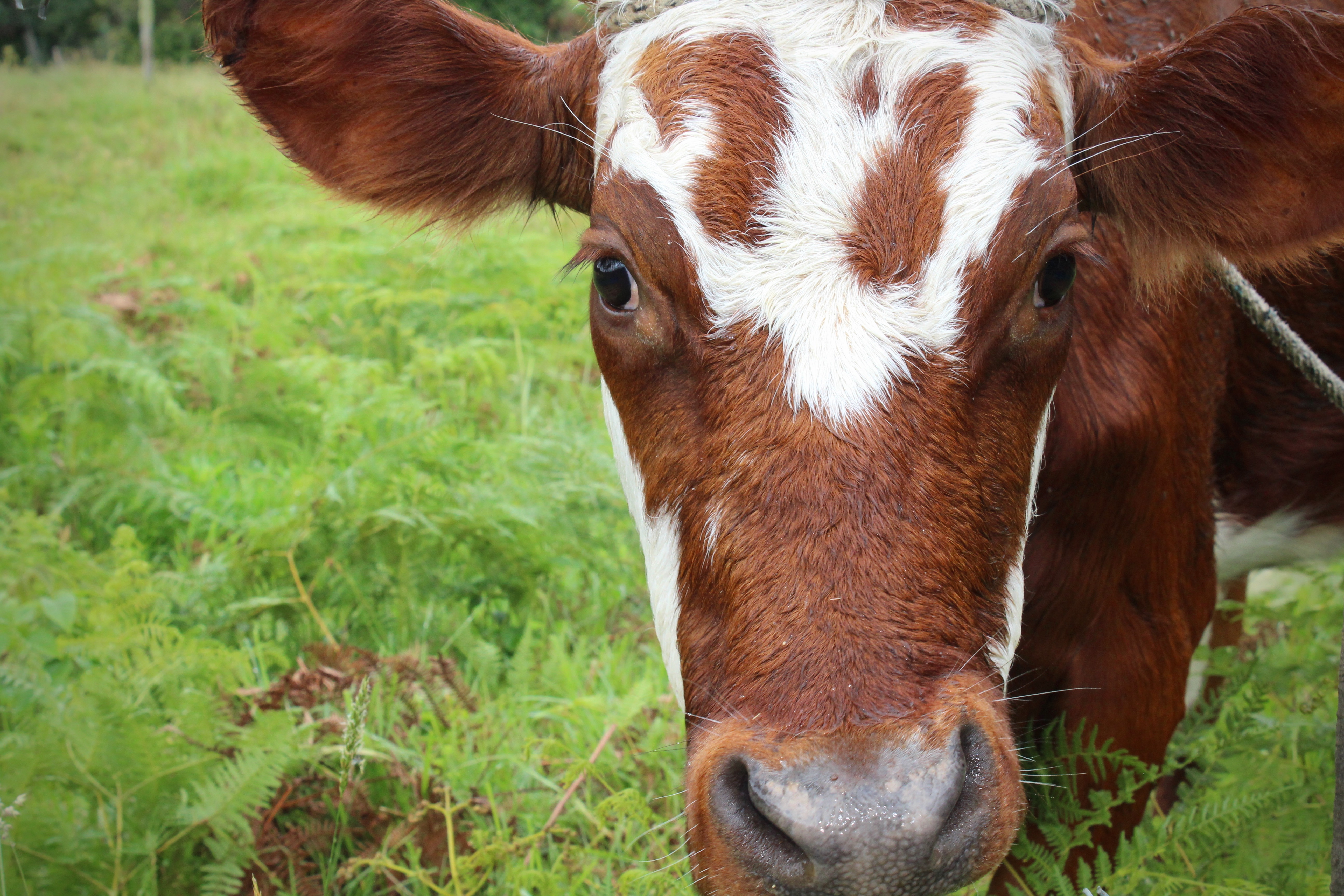 What to Skip in Villa De Leyva
Everything we saw here was extremely interesting and well worth it! All except the Pozos Azules, or blue water wells. If we were you, we would skip the Pozos and go hiking instead.
Now, if you Google search photos of the Pozos Azules, you may find them extremely beautiful. However, this for me was one of those rare instances where the photos were better than reality. Maybe it was because I'm from the Land of Lakes, but these Pozos just felt fairly disappointing. We couldn't help feeling like we were standing in the middle of an unfinished golf course looking at slightly bluer water.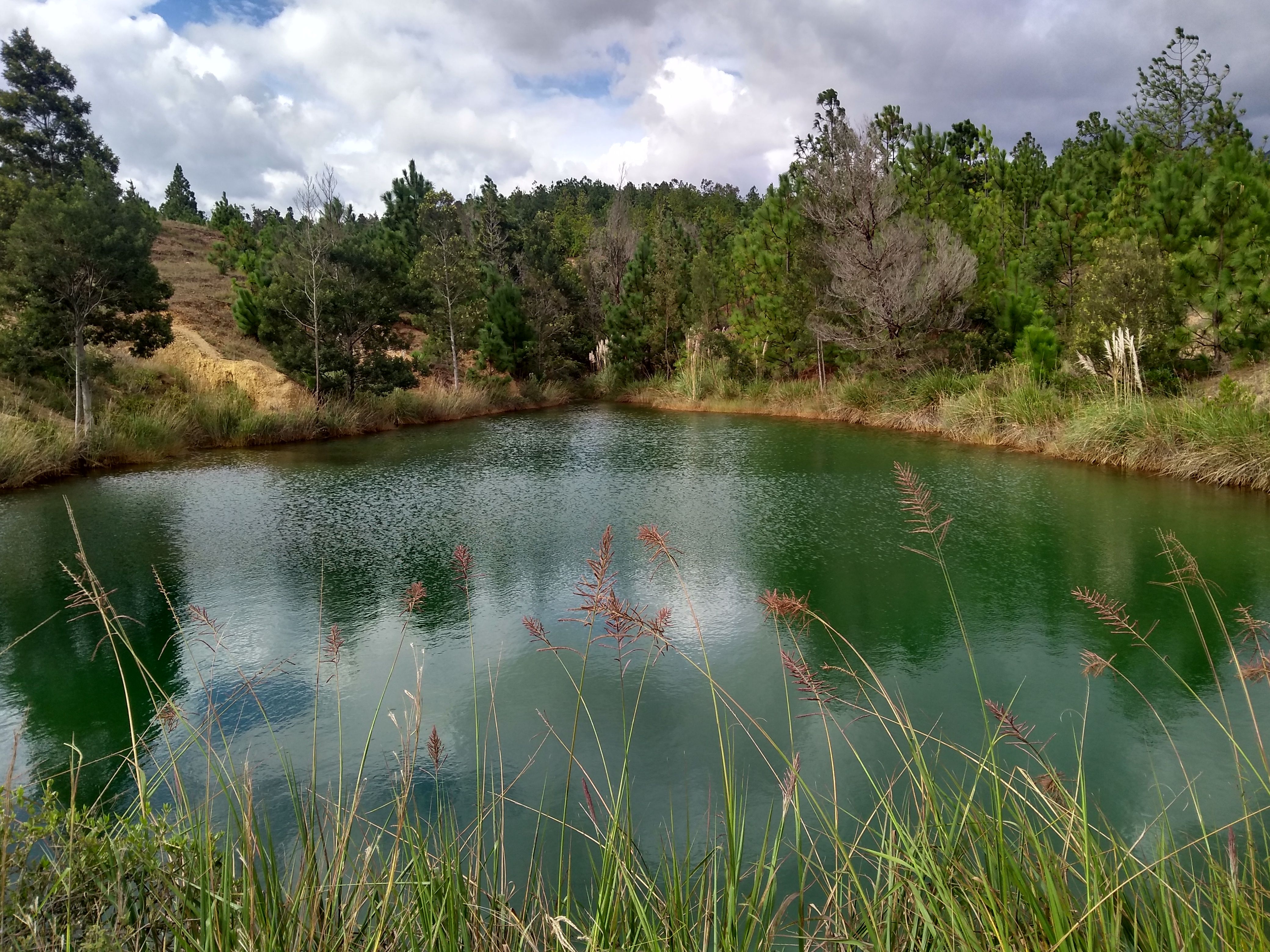 Pozos Azules: Worth it? Nah, go to Casa Terracota instead.
But do I regret it? Also no. We hitchhiked for the first time to the Pozos Azules, watched our friend step in a foot of mud, and we called each other "pozos" for the rest of the month. Not a bad day at all.
What to bring: A good camera and a sense of humor.
– Syd & Paul
---
---